World Space (Digital artwork for PC by Commonolithic) As part of The Wrong Biennale - Particule pavillion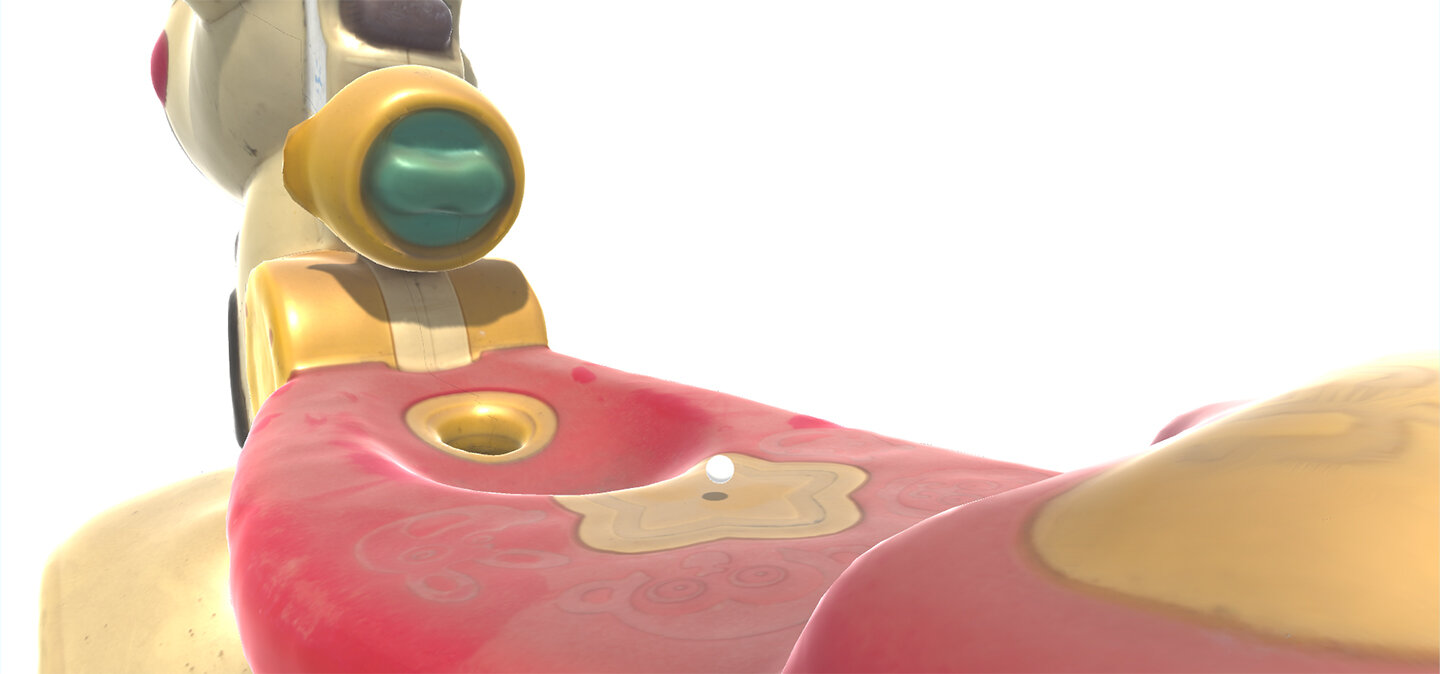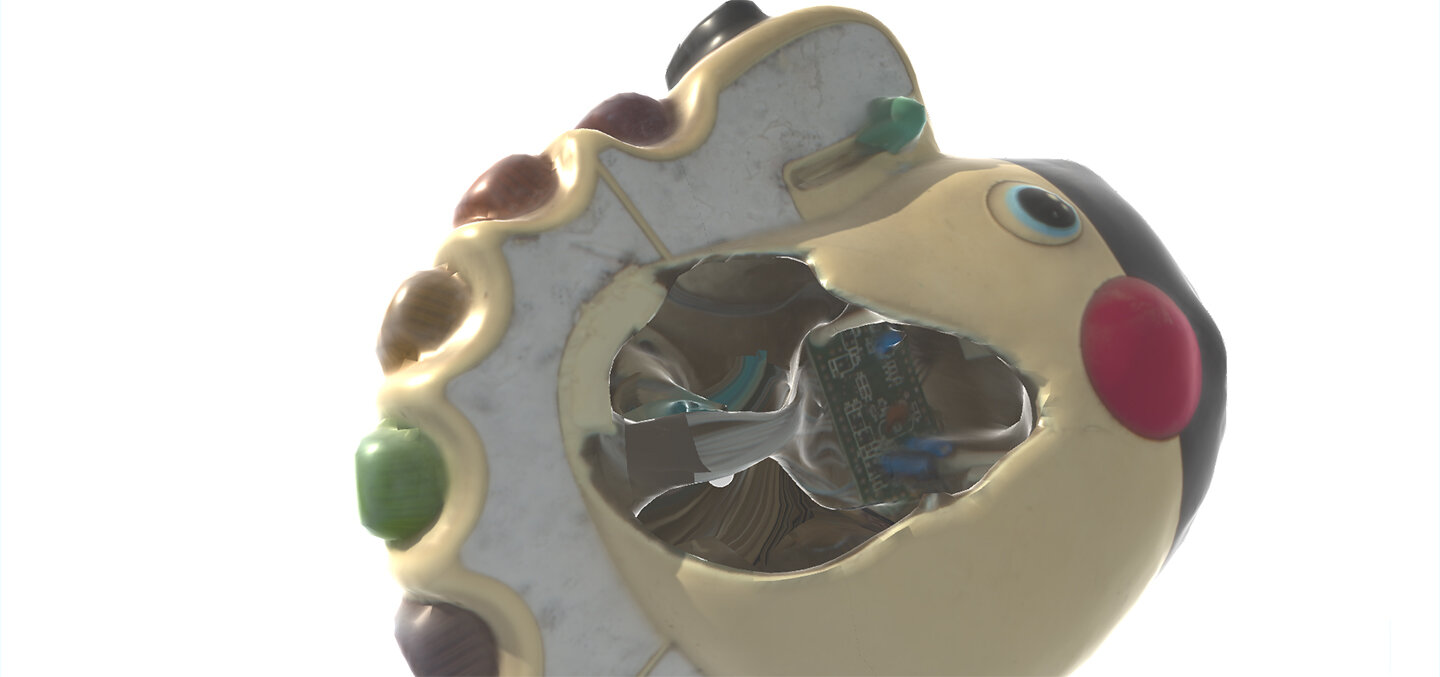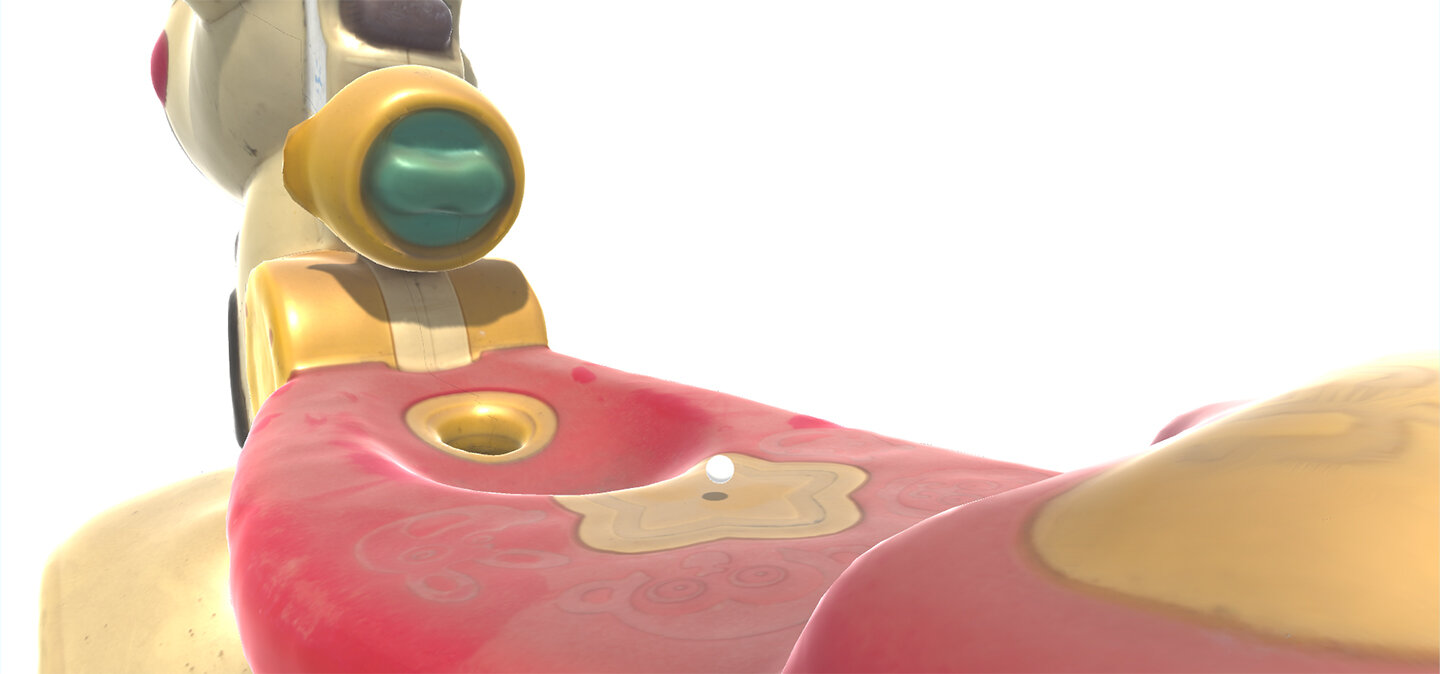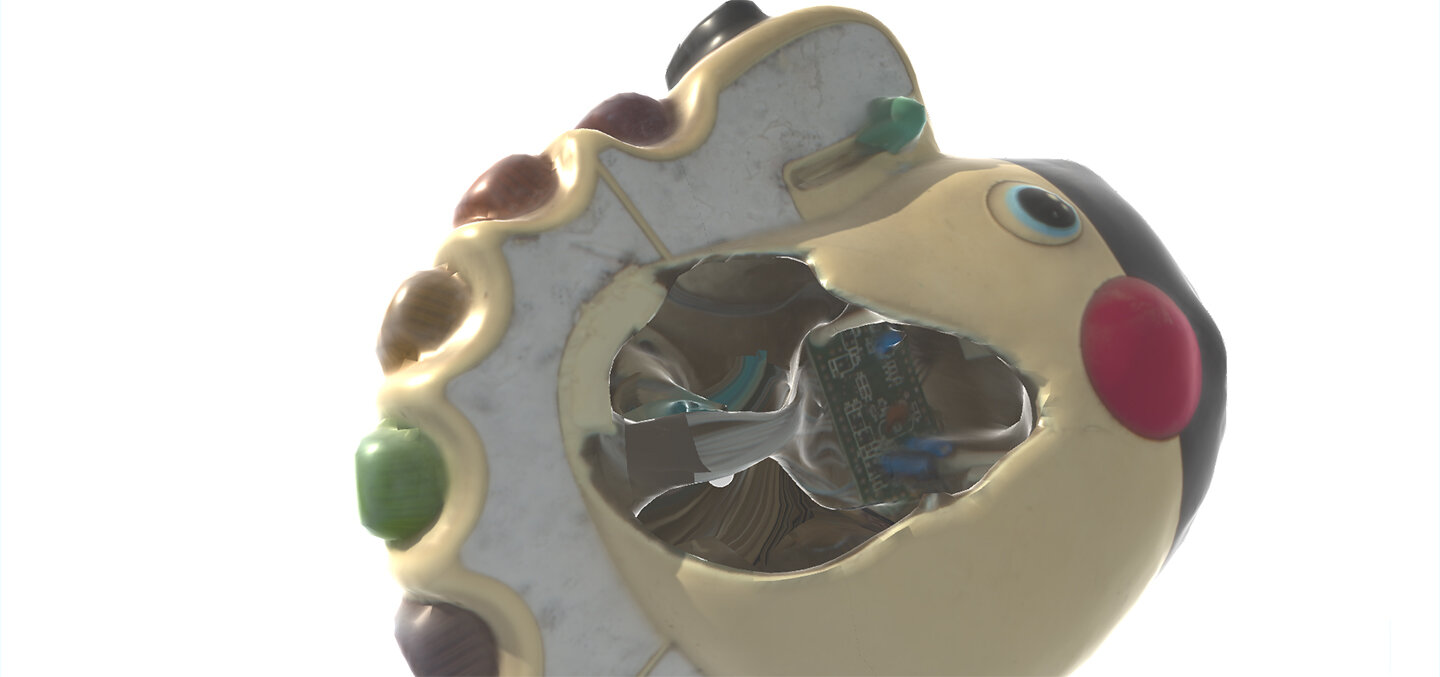 World Space (Digital artwork for PC by Commonolithic) As part of The Wrong Biennale - Particule pavillion
Extending the artistic cannons of the found object and the readymade through photography-based 3D modelling techniques, World Space offers the playful perspective of navigating the gravitational pull of a large object as a small sphere in space. Part sculpture exhibition, part romantic exploration on an atomic scale, the work affords a moment of flaneurerie in the company of a broken toy as celestial body. Lacking any functionality and dynamic motion itself, the toy exerts a planetary force that becomes the guide rail to which the viewer chooses to tether themselves or not.
This work is a natural continuation of my sculpture practice through my current photogrammetry and VR research creation project, I am happy to present to you this new piece made specifically for the Particule pavilion.
When considering the world as orientated to the viewpoint of its most fundamental measure of matter, we are simultaneously highlighting a co-constitutive dependency with the overarching whole that it comprises. The elemental is always in relation to the not so elemental in forming its irreducible perspective, and perhaps it is this irreducibly, an acting outwards and not inwards, that we as humans find so alluring as a model of agency. Maybe because this model fits our purpose of having a fixed start point from which to act, as we navigate the world with and on other bodies. World Space focuses the viewers experience on these agential possibilities within this problematic.
Add to cart, click cart (top right) then in checkout enter email and make up an address. No payment info needed.
Download from link, unzip and double click World_Space.exe to play (Windowed mode recommended for easy exit)